My current helmet is a Shoei Qwest in plain white, purchased from SportsBikeShop back in 2017. Unfortunately it has now been discontinued, replaced by the Shoei NXR.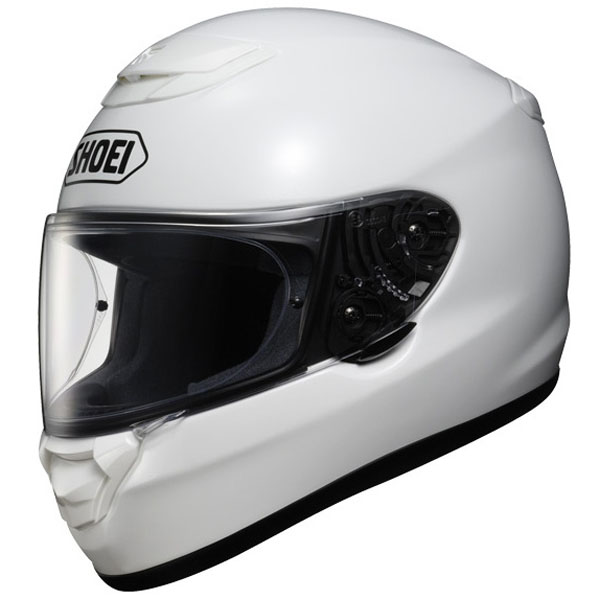 The helmet is nice and quiet, comes with a Pinlock insert and fastens with a simple double-D ring. It fits nicely to my head and has a removable liner.
It is well ventilated with plenty of options, though I usually ride with all the vents open all year round.
Build quality is excellent and it has continued to function very well with very little fraying. Comms systems and cameras are easily attached. The visor is very easy to remove for cleaning and adjustment of the Pinlock insert.
If they still manufactured it, I'd buy the same model when it comes time to replace my current on.
Skip back to main navigation